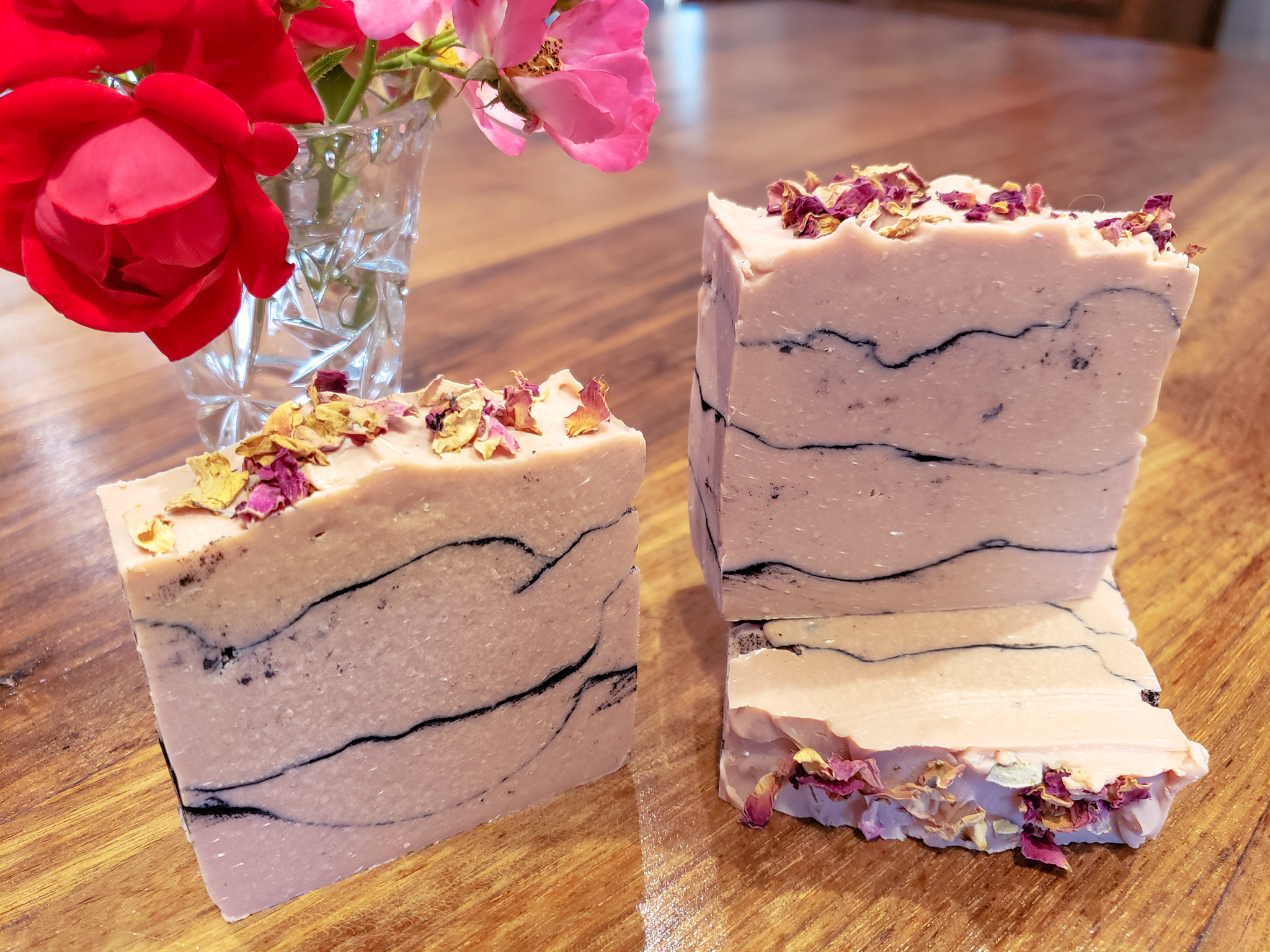 C'est la Vie
As the desk clerk showed her to the weekend getaway cottage, she noticed a rustic bar of rose clay soap by the farmhouse sink. She picked it up, held it to her nose, closed her eyes and breathed deeply. In an instant, she was transported to that summer, between her junior and senior year of college, when she backpacked through Europe like a vagabond tumbling wherever the wind blew. It was September, her last weekend, splurging for a quaint bed & breakfast in the south of France. She stopped at the bakery for a treat and directions, and it was, at that moment, when she first gazed into his green eyes. He was leaving and offered to show her the way. It was a weekend she would never forget. Laughter and countryside rides on the handlebars of his bicycle, picnics overlooking the fields, romantic nights in the cottage. As much as they wished, it could not last forever, she needed to fly back home for school. As they parted, he held her face, kissing her one last time, longing for more. What was it he said? Ah yes, "C'est la Vie".
This, rustic, country soap is rose scented with notes of orange peel, pink rose, geranium, mimosa, lily of the valley, guaiac wood, vanilla, and musk. Rose clay is well known for gently extracting oils and impurities from skin, without being overly drying.
INGREDIENTS: Organic Olive Oil, Raw Goat Milk, Organic Coconut Oil, Sunflower Oil, Babassu Oil. Sodium Hydroxide, Rose Clay, Fragrance, Titanium Dioxide, Sodium Lactate, Activated Charcoal.